Co-editor of the journal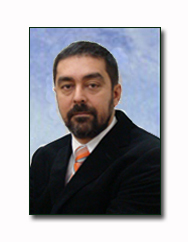 General Information

Name:

Igor

Surname:

PAJOVIC

Position:

Ph.D.A.E. on Plant Protection;
Technical editor of the Journal / Co-editor

Institution:

Biotechnical faculty – Podgorica,
University of Montenegro

Contact

Fax:

+382 20 268 432

E-mail:

pajovicb.igor@gmail.com

Addresses (Street No):

1

Addresses (Street):

Mihaila Lalica

Addresses (Postal Code):

81 000

Addresses (Town):

Podgorica

Addresses (Country):

Montenegro

Other

Researcher at University of Montenegro, Biotechnical faculty. Main subject: Applied Zoology and control of the quarantine and economically important pests.

B.Sc. (1999), M.Sc. (2005) and Ph.D. (2010) completed at Faculty of Agriculture, University of Novi Sad, Serbia.

The key areas of research work are nematology and entomology as well as other animal groups that can be considered as pests in agriculture, medicinal and veterinary sector. Control of invasive animals and their ecology.

International specializations or training courses conducted in Istituto Agronomico per l'Oltremare – Firenze, Italy (2001-2002); Istituto Agronomico Mediterraneo – Bari, Italy (2002-2003); Istituto per la Protezione delle Piante – Bari, Italy (2006); Agricultural Institut of Slovenia – Ljubljana, Slovenia (2006, 2007); Michigan State University – East Lansing, USA as USDA Norman Borlaug Fellow (2007).
2003-2005 employed in Extension service of Montenegro.

Team Leader or scientific collaborator in numerous national and bilateral or international research projects.

Author or co-author of more than 40 scientific papers on applied zoology and ecology of pests. Many of them are presented at international (in Germany, Switzerland, Greece, Russia, Serbia, Bosnia and Herzegovina etc.) or national Congresses.