Editorial staff of The Journal "Agriculture and Forestry" : Shkelqim Karaj (GER)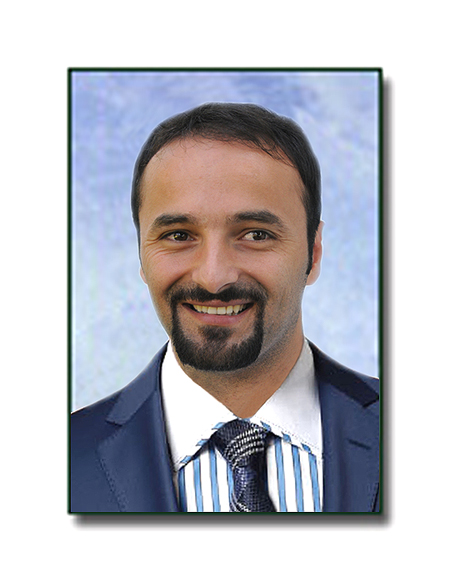 General Information

Name:

Shkelqim

Surname:

KARAJ

Position:

Lecturer

Institution:

Universität Hohenheim

Contact

Phone number:

004971145924703

Fax number:

004971145923298

SKYPE:

Jimmy Karaj

E-mail:

Addresses (Street No):

6

Website:
https://www.uni-hohenheim.de/1597.html?typo3state=institutions&lsfid=84

Addresses (Street):

Garbenstr. 9

Addresses (Postal Code):

70599

Addresses (Town):

Stuttgart

Addresses (Country):

Germany

Other information:

Born on July 1982 in Librazhd – Albania. He studded Agriculture Plant Production at Agriculture University of Tirana (2005) and Master of Science in Tropic and Subtropics (2007) at Universität Hohenheim, Stuttgart. His Doctoral thesis entitled "Characterization of physico-chemical properties of Jatropha curcas L. and optimization of mechanical oil extraction and sedimentation" he presented to the Faculty of Agricultural Sciences, Universität Hohenheim on 17 December 2013. Since 2008 he is engaged as Scientific researcher and lecturer at the Universität Hohenheim, Agricultural Engineering in the Tropics and Subtropics (440e). Simultaneously since 2010 he is teaching at the Agriculture University of Tirana in scientific master programs.
Since 2008 he has worked in several scientific research projects and published in scientifical journal such as "Industrial Crops and Products", "Fuel" and "Renewable and Sustainable Energy Reviews".