Useful links


SCI, SSCI, and A&HCI journals
This page permits a search in the lists of SCI, SSCI, and A&HCI journals which are imported from the Thomson Reuters website (http://ip-science.thomsonreuters.com/mjl/) in regular intervals.




The SCImago Journal & Country Rank
is a portal that includes the journals and country scientific indicators developed from the information contained in the Scopus® database (Elsevier B.V.).
These indicators can be used to assess and analyze scientific domains.





Find the perfect journal for your article
Elsevier® Journal Finder helps you find journals that could be best suited for publishing your scientific article. Please also consult the journal's Aims and Scope for further guidance. Ultimately, the Editor will decide on how well your article matches the journal.
Powered by the Elsevier Fingerprint Engine™, Elsevier Journal Finder uses smart search technology and field-of-research specific vocabularies to match your article to Elsevier journals.
Web of Science / Journal Title Abbreviations

JANE
Just enter the title and/or abstract of the paper in the box, and click on 'Find journals', 'Find authors' or 'Find Articles'. Jane will then compare your document to millions of documents in Medline to find the best matching journals, authors or articles








Journal Impact Factor
List Arranged by Keywords or Abbreviation or ISSN of a journal.
Search any journal via ISSN/Title/Keywords

Author feedback wizard
Use the Scopus Author Feedback Wizard to collect all your Scopus records in one unique author profile.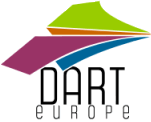 DART-Europe is a partnership of research libraries and library consortia who are working together to improve global access to European research theses. DART-Europe is endorsed by LIBER (Ligue des Bibliothèques Européennes de Recherche), and it is the European Working Group of the Networked Digital Library of Theses and Dissertations (NDLTD).








Science.gov searches over 60 databases and over 2200 selected websites from 15 federal agencies, offering 200 million pages of authoritative U.S. government science information including research and development results.


ISI Journal Title Abbreviations
Keyword search
Instead of using a title or abstract, you can also search using a keyword search, similar to popular web search engines. Click here to search using keywords.



English Academic Editing
Fast, Affordable, Professional Editing and Proofreading

Advanced Search - Publisher copyright policies & self-archiving