Editorial staff of the journal "Agriculture and Forestry" : Jelena Latinović (MNE)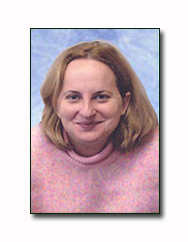 The Journal "Agriculture and Forestry" / Časopis "Poljoprivreda I sumarstvo"
General Information

Name:

Jelena

Surname:

LATINOVIĆ

Position:

Professor at the Biotechnical faculty – Podgorica

Institution:

Biotechnical faculty – Podgorica, University of Montenegro

Contact

Phone number:

+382.20.268.437

Fax number:

+382.20.268.432

Mobile:

+382.69.356.867

E-mail:

Website:

Skype:

jelenalatinovic4

Addresses (Street No):

1

Addresses (Street):

Mihaila Lalića

Addresses (Postal Code):

81000

Addresses (Town):

Podgorica

Addresses (Country):

Montenegro

Other


Born on 30th April 1972 in Podgorica, Montenegro.

B.Sc. (1996), M.Sc. (2001) and Ph.D. (2007) completed at University of Belgrade, Faculty of Agriculture, Serbia.

Assistant Professor at the Department of Plant Protection, Biotechnical Faculty – Podgorica of the University of Montenegro and researcher with over 16 years of scientific experience in the field of Plant Pathology.




International specializations or training courses conducted in Centraalbureau voor Schimmelcultures - Utrecht, Netherlands (2012), University of Tuscia - Viterbo, Italy (2006), Iowa State University as USDA Norman Borlaug Fellow (2005), International Training Centre - Turin, Italy (2004), Centre for vegetable crops – Smederevska Palanka, Serbia (1998).




From 2003 to 2005 engaged in EU project "Strengthening of the Veterinary and Phytosanitary Services in Montenegro" as national (local) expert for Phytosanitary part of the project.

Leader or scientific collaborator in numerous national and international research projects. Author or co-author of more than 60 scientific papers on biology, pathogenicity, epidemiology and control of many disease agents in agricultural and ornamental plants. Many of them are in ISI rated journals (Phytopathology, Plant Disease, Journal of Plant Pathology, Phytopathologia Mediterranea etc.) and presented at international (in Canada, Israel, Greece, Italy, France, Luxembourg, Serbia, Bosnia and Herzegovina, Croatia etc.) or national Congresses.

Member of Mediterranean Phytopathological Union, Mycological Society of Montenegro and Plant Protection Society of Serbia.




Mentor or member of the evaluation committees for M.Sc. and B.Sc. thesis at University of Montenegro and abroad.
The Journal "Agriculture and Forestry" / Časopis "Poljoprivreda I sumarstvo"
ISSN 0554-5579 (Printed)
ISSN 1800-9492 (Online)
DOI : 10.17707/AgricultForest
Search
Volume 66 / Issue 3
to be published in:
54 days, 20 hours, 53 minutes.