Editorial staff of the journal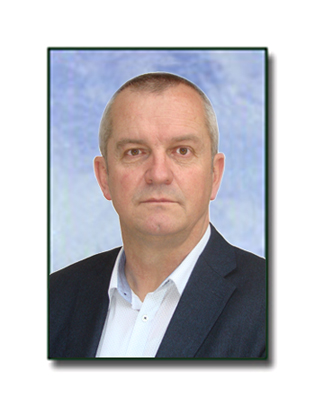 General Information

Name:

Goran

Surname:

BAROVIC

Position:

Dean of the Faculty of Philosophy Niksic
University of Montenegro

Institution:

Department of Geography
Faculty of Philosophy Niksic, University of Montenegro

Contact

Phone number:

+382 (0)40 243 921

Fax number:

+382 (0) 40 247 109

Mobile:

+382 (0) 67 515 515

E-mail:

geografija@t-com.me


Skype:

-

Addresses (Street):

Danila Bojovica street

Addresses (Postal Code):

81400

Addresses (Town):

Niksic

Addresses (Country):

Montenegro

Other

Born on 15 July 1964 in Niksic (Montenegro), where he completed elementary and high school. He graduated from the Faculty of Teachers in Niksic, Department of History and Geography.
Defended his Master's thesis at the Faculty of Geography, University of Belgrade (cartography); Doctoral dissertation at the Department of Geography of the University of Novi Sad, when he obtained scientific a degree of Doctor of Geographical Sciences.
As a student, he published his first research paper on the Congress of the Speleology Federation of Yugoslavia in Sarajevo, 1987. Since 1991 he is working at the Faculty of Philosophy as a lecturer at the Department of History and Geography (Cartography, General Cartography, Thematic Cartography, but also Astronomical Geography and Mathematical Geography).
He has published about thirty scientific papers and is a member of the Committee of Geography of the Montenegrin Academy of Science and Arts (1996). He is a Member of the Serbian Geographic Society (1987); Secretary of the Speleological Society of Montenegro (1984-1990); The President of the Speleological Union of Yugoslavia (1995-2003); President of the Speleological Society of Niksic (since 2002); Chairman of the Board of Directors of the Speleological Association of Montenegro (since 2006); Associate and Consultant of the National Geographic Yunior (since 2005); Coordinator of the National Television of Montenegro (RTCG) for environmental protection of the educational program. He is also a Member of the Board of Mountaineering Association of Montenegro; Member of several committees and working groups at the Ministry of Sustainable Development and Tourism, Agency of Environmental Protection (EPA), but also of the Municipality of Niksic,
He was a Vice Dean of the Faculty of Philosophy in Niksic (2012-2014) and currently is a Dean of the Faculty of Philosophy in Niksic. He is married and is a father of three children.